Uncategorized
Kat Von D is selling her California home for $15 million. Take a look inside the 11-bedroom house, which comes with a blood-red pool.
The Victorian home was built in 1896 by Isaac Newton Van Nuys and was later featured in the 2003 film "Cheaper by the Dozen." Von D purchased the home for $6.5 million in 2016 and renovated it over the course of six years.
Jamie Sher of the Sher Group is the listing agent for the property.
The three-story home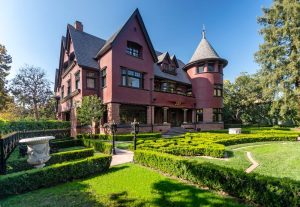 s on a 27,000-square-foot lot.
The property has 11 bedrooms, 8 1/2 bathrooms, and a massive pool, among other features. It measures 12,565 square feet and is "gated and secure," according to the Sher Group.
Inside, there are multiple places to relax — including a grand lounge
.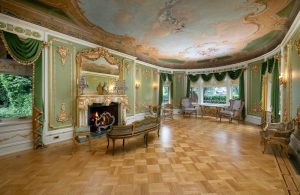 The Regency-style room has green walls, a painted ceiling, and gold accents from top to bottom. There's also a large mirror atop a wide fireplace and seating areas throughout the room.
From the windows, you can see the surrounding neighborhood and the property's greenery.
Nearby is the formal living room, where you'll find dark-wood paneling and a marble fireplace adorned with angels.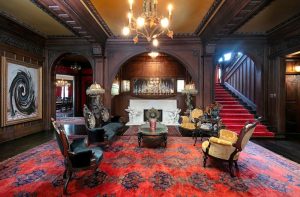 This room is also home to benches, chairs, and a chandelier.
And there's a matching library.
The warm space has bookshelves along the wall, two large mirrors, a fireplace, and green velvet curtains that add a pop of color to the room.
Along the walls and ceiling, you'll also find intricate wood carvings.
The dining room is fit for royals.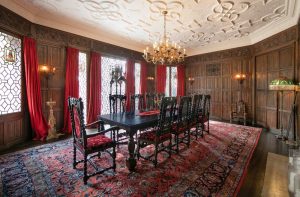 Its walls are lined with linenfold paneling, the windows are made from stained glass, and a fireplace warms the room.
There's also a textured ceiling and grand chandelier hanging above the table.
It also connects to a "chef-quality kitchen" decorated with dark wood and marble, according to the Sher Group.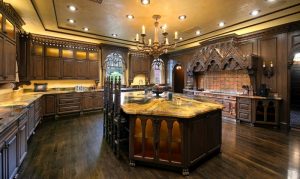 The space has been "fully renovated in keeping with the home's original style," according to the realty group, and has a secret door inside a "hidden bar with hand-carved walls."
That door leads to the home's yard and pool.
One of the bathrooms is practically a work of art
.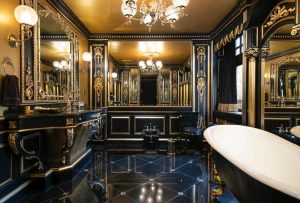 It's decorated with a black-and-gold color scheme, making it stand out from most other rooms in the house.
The bathroom has giant mirrors, a black toilet, a dark sink with a golden bird-shaped faucet, and a matching black tub with gold feet.
Of course, there are also some simpler bathrooms.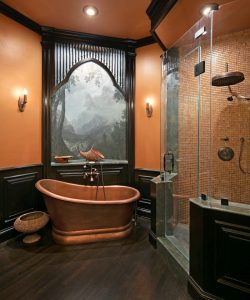 For example, there's one small bathroom with a copper tub and a tiled shower that looks far different from others in the home.
But when it comes to the bedrooms, Von D went all out. One has a subtle black-and-gold design.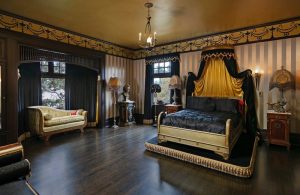 The regal decor is mostly seen in the sleeping area, where there's a black raised platform for the bed and a golden canopy above it.
The rest of the room has dark-wood floors, striped walls, and a large window with a chaise lounge.
Another bedroom looks like it's from an entirely different era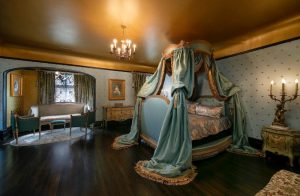 The room has a baby-blue bed with an oversize canopy draped over it, polka-dot walls, a set-back seating area, and a golden ceiling.
There's also a bedroom that makes you feel as though you've been transported to another world.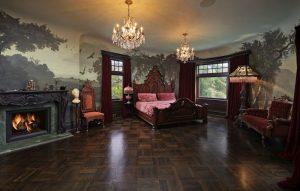 Though its furnishings are simple — as far as Von D's house is concerned — its walls are anything but.
The celebrity used a green wallpaper that creates the illusion of a lush forest.
There's only one word to describe the home's largest bedroom: grand
.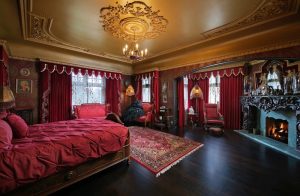 The large room has a raised platform that can serve as a stage in front of an open space where others can sit, talk, and dance.
Outside, you'll find the same level of intricate detailing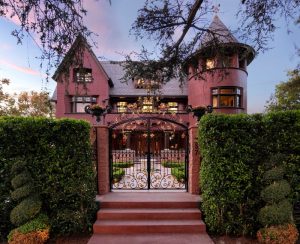 The surrounding gate, for example, is decorated with gold leaves.
The most unique spot outside is Von D's blood-red pool
.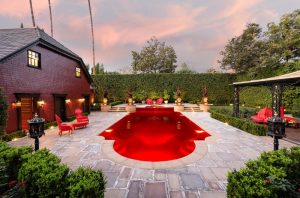 The pool sits next to a carriage house and behind a giant hedge that provides privacy.
There's also a shaded seating area and statues outside